Best Cosmic Healer In India Mr Deepak R Jain Print This Article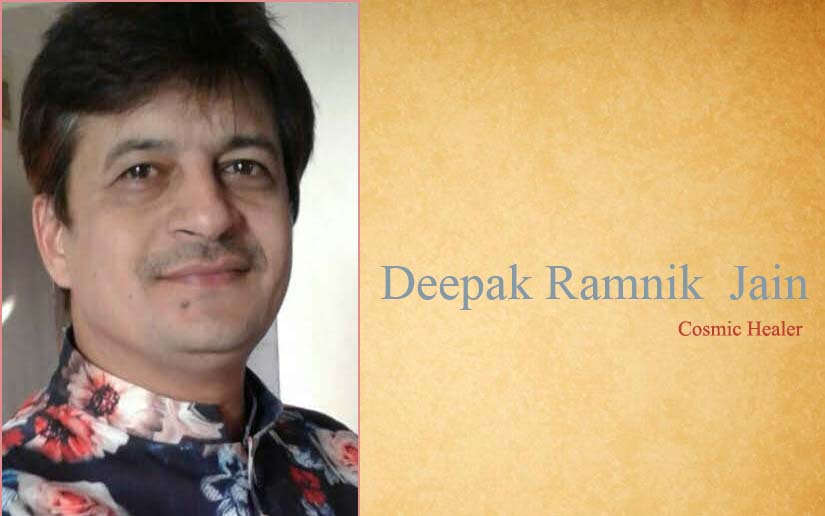 About DEEPAK R JAIN
Mr Deepak R Jain is a Cosmic Healer residing in Mumbai ( Borivali ) and practicing cosmic healing past 15 years .According to him Cosmic Healing is a divine healing which he gained through rigorous sadhana and positive approach towards his patients.He feels that our body and mind is surrounded with an energy field which is nourished by Cosmic Energies. This positive cosmic energies helps in healing physical, mental and spiritual activities. According to him ,Cosmic Healing helps to balance our seven chakras and helps to acquire positive flow of energy and helps to attain balance of mind and positive Auras.. During the journey of Cosmic healing Deepak .R. Jain came across many patients suffering from mental depression ,anxiety , bipolar disorder, chronic muscular disorders, muscular pains , heart problems, delay in marriage, conceiving problems , contraction in fallopian tube blockage etc ... According to him he was able to cure many number of patients through cosmic healings.

Mr Deepak jain do regular sadhana around midnight 2 am to 4 am and he believes that all grahas ,kuldevi ji , kul devata ji and many number of unseen energies support him to give positive results ..I would like to share about Root Chakra situated at the base of spine with red in color and ruling planet SUN ,Sacral Chakra located in the genitals of males and females with ruling planet MARS transisting in VENUS, Solar Plexus chakra located below the navel has supernatural powers to balance energies to and fro in our body ,with ruling planet SATURN, Heart Chakra representing green color and abundance power in releasing Universal energies ,Throat Chakra is blue in color helps in clearing the blockages in our body, Third Eye Chakra is activated by Pinal gland having high powers to release and balance energies, and above all is Crown Chakra whose activation can leviate a person and he or she can move around in the universe and gain abundance energies of the Universe.
Overall it all depends upon how a patient reacts to the COSMIC AURA during the course of treatment. Healing to treat patient requires 7 to 42 days or more depending upon the disease or problem of a patient, his or her absorbing capacity to absorb positive energy during the treatment.
Contact Details Of DEEPAK R JAIN
Mobile No: 09819340995
Email : deepakminda9819344994@gmail.com
Location: Mumbai